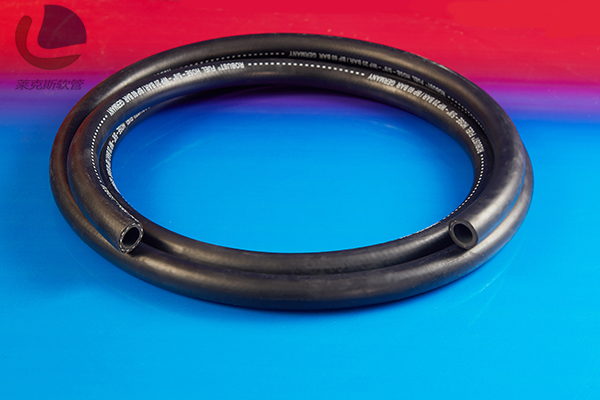 Heat resistant & high pressure gas pipe LKE706
Product features:
Tube structure: inner glue layer + reinforcement layer + outer glue layer.
The reinforcing layer is woven fiber.
It is made of styrene butadiene, butadiene cyanogen and natural rubber.
Color: black, red, blue, etc.
Temperature range: - 25 ℃ ~ + 150 ℃
Scope of application:
It is suitable for oil, hot water and cold air pipes of all kinds of machinery and automobiles.
Product specification:
O.D
(mm)

I.D
(mm)

Length
(M)

20℃.B.P
kgf/c㎡

60℃.B.P
kgf/c㎡

W.P
kgf/c㎡

17

8

20/30/50

45

32

15

20

10

20/30/50

45

32

15

23

13

20/30/50

38

28

13

25

16

20/30/50

36

26

12

30

19

20/30/50

30

20

10

35

25

20/30/50

25

18

8