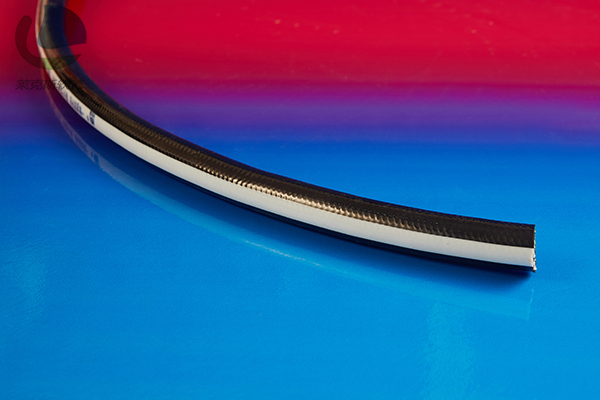 High pressure hose LKE701
Product characteristics:
Red, blue and white line high-pressure yellow pipe adopts unique polyester reinforcement soft PVC resin formula.
The polyester thread is braided in the middle to enhance the pressure resistance of the rubber hose.
It has the advantages of light weight, softness, high pressure resistance and wear resistance.
Temperature range: 0℃~+65℃.
Scope of application:
Orchard, farm spray; Mining equipment, air compressor, cleaning ships, vehicles, etc.
Product specifications:
外径
O.D(mm)

内径
I.D(mm)

长度
Length(m)

20℃.B.P
kgf/c㎡

60℃.B.P
kgf/c㎡

W.P
kgf/c㎡

14

8.5

100

60

40

17

16

10

100

60

40

17

20

12.5

100

60

40

15

23.5

15

100

60

40

15

27

19

100

50

35

12

34

25

100

50

35

10

43

32

40

45

32

10